CMMU Faculty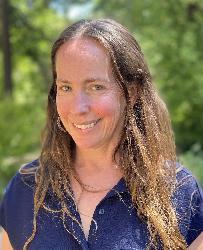 Pronouns she/her
Title

Associate Teaching Professor

Division Social Sciences Division
Department

Community Studies Program

Affiliations Sociology Department
Email
Office Location

Rachel Carson College Academic Building, 316

Mail Stop Rachel Carson College
Mailing Address

1156 High Street
Santa Cruz CA 95064

Courses Community Studies 102 Preparation for Field Study; Community Studies 107 Analysis of Field Materials; Community Studies 105, 106 Field Study; Community Studies 137 Communities and Climate Change; Community Studies 186 Food and Agricultural Social Movements
Summary of Expertise
Alison Hope Alkon writes, thinks and teaches about the ways that racial capitalism, heteropatriarchy, settler colonialism and the multiple and unequal climate crises play out in food and agricultural systems and how social movements can respond to these circumstances with practices rooted in justice, sustainability and joy. She is committed to community-based pedagogical practices that support students in developing capacious imaginings of the worlds they seek to build. Her 5th book, Nurturing Food Justice, will be published by MIT Press in 2025.
Research Interests
Sustainable and just food systems, climate justice, environmental justice, racial inequalities and identities, pedagogy and practice
Honors, Awards and Grants
2023 Regional Climate Communities of San Joaquin County
2019, 2020 Fulbright Scholar to Barcelona Autonomous University, Spain. "The Taste of a Changing Place." Declined due to COVID.
2017 Pacific Grant Whose Food, Whose City?: Food and Gentrification in the Bay Area
2015 Golden Heart Award, The Dome of Hope, Stockton, CA. (community based organization)
2014 Pacific Grant (internal) Decolonizing Foodways
2011 Hoeffer Prize for Experiential Learning, University of the Pacific
2009 Pacific Grant Environment and Society: Crafting Sustainable Solutions.
2007-2008 Floyd and Mary Schwall Dissertation Fellowship.
2006-2007 Poverty and Race Research Action Center, Research and Advocacy Grants Program.
Selected Publications
Books
Alkon, Alison Hope and Julian Agyeman. 2025. Nurturing Food Justice. MIT Press.
Alkon, Alison Hope, Josh Sbicca and Yuki Kato. 2020. A Recipe for Gentrification: Food Power and Resistance in the City. NYU Press.
Alkon, Alison Hope and Julie Guthman. 2017. The New Food Activism: Opposition, Confrontation and Cooperation. UC Press.
Alkon, Alison Hope. 2012. Black White and Green: Race, Farmers Markets and the Green Economy. University of Georgia Press.
Alkon, Alison Hope and Julian Agyeman. 2011. Cultivating Food Justice: Race, Class and Sustainability. MIT Press.
Selected Peer Reviewed Articles and Book Chapters
Under review: Alkon, Alison. "A Pedagogy for the End of the World: Teaching Environmental Health and Justice in a Sacrifice Zone." Journal of Environmental Studies and Sciences. Special issue on Practicing Diversity, Equity, and Inclusion.
Under review: Alkon, Alison, Josh Saylers and Jeffrey Hole. A People's Pedagogy: Engaging a People's Guide in Stockton, CA. Boom California.
Alkon, Alison. Forthcoming. Farmers Markets and Social Inequalities. In Taylor, Dorceta. Handbook of Environmental Justice. Oxford University Press.
Alkon, Alison and Josh Sbicca. Forthcoming. "Food Intersections and Interconnections: Rethinking Food and Gentrification in Light of the Covid-19 Pandemic." In Hammleman, Colleen, Kristin Reynolds and Charles Levkoe (eds). Radical Food Geographies. Bristol, UK: Bristol University Press.
Julian Agyeman, Alison Alkon and Alexandra Duprey. 2022. "Silence is Not Consent: Plantations, Poison and the Politics of Planning for Urban Agriculture in Boston." In Moragues-Faus, Ana. Handbook of Urban Food Governance. NY: Routledge.
Alkon, Alison and Raffi Grosglik. 2021. "Eating (With) the Other: Race in Food Television. Gastronomica. 21(2): 1-13.
Alkon, Alison and Kat Vang. 2021. "Boiled Chicken and Pizza: The Making of Transnational Hmong American Foodways." In The Immigrant Food Nexus. MIT Press.
Alkon, Alison, Yuki Kato and Kara Young. 2020. "Care and Feeding during the Pandemic." Footnotes: Newsletter of the American Sociology Association.
Alkon, Alison, Sarah Bowen, Yuki Kato and Kara Young. 2020. "Unequally Vulnerable: A Food Justice Approach to Racial Disparities in COVID-19 Cases." Agriculture and Human Values. 37, 535-536.
Alkon, Alison, Josh Cadji and Frances Moore. 2019. "Subverting the New Narrative: Food, Gentrification and Resistance in Oakland, California" Agriculture and Human Values.
Alkon, Alison. 2018. "Sowing Seeds of Displacement: Gentrification and Food Justice in Oakland, CA. International Journal of Urban and Regional Research.
Alkon, Alison. 2018. "Entrepreneurship as Activism? Resisting Gentrification in Oakland, California." Journal of Business Administration. Special issue on food entrepreneurship and cultural politics.
Glennie, Charlotte and Alison Alkon. 2018. "Food Justice: Cultivating the Field." Environmental Research Letters.
Alkon, Alison. 2018. From Companion Planting to Cross-Pollination: Thoughts on the Future of Food Studies. Plenary Address. Graduate Journal of Food Studies. 5(2) https://gradfoodstudies.org/2018/12/11/from-companion-planting-to-cross-pollination/
Meliza Figueora and Alison Alkon. 2017. "Cooperative Social Practices, Self-Determination, and the Struggle for Food Justice in Oakland and Chicago." In The New Food Activism. Berkeley: UC Press.
Alkon, Alison. 2017. "Food and Justice." In Koenfel, Jason (ed) 20 Lessons in Food and Agriculture.
Alkon, Alison. 2017 "Food Justice: An environmental approach to food and agriculture" in Holifield, R, Chakraborty J and Walker G Handbook of Environ. Justice Chapter 33.
Alkon, Alison. 2016. "Food and Policy." In Wallach, Jennifer, Lindsey Swindall and Michael Wise (eds). Routledge History of American Foodways.
Alkon, Alison and Dena Vang. 2015. "The Stockton Farmers Market: Racialization and Sustainable Food Systems" Food Culture and Society.
Alkon, Alison and Josh Cadji. 2015. "One day, the white people are going to want these houses again": Understanding Gentrification through the North Oakland Farmers Market." In Steve Zavetoski and Julian Agyeman (eds) Incomplete Streets. NY: Routledge.
Alkon, Alison. 2014. "Food Justice and the Challenge to Neoliberalism." Gastronomica. 14(2): 27-40.
Alkon, Alison, Daniel Block, Kelly Moore, Catherine Gillis and Nicole DiNuccio. "Foodways of the Urban Poor." 2014. Geoforum. 48:126-145.
Alkon, Alison. 2012. "Food justice: an overview." In Ken Albala (ed) Handbook of Food Studies. NY: Routledge.
Alkon, Alison and Teresa Mares. 2012. Food Sovereignty in US Food Movements: Radical Visions and Neoliberal Constraints. Agriculture and Human Values. 29(3): 347-359.
Alkon, Alison. 2011. Resisting Spatial Injustice Through Sustainable Agriculture: Some Examples From Latin America in Environmental Inequalities Beyond Borders. Julian Agyeman and JoAnn Carmin (eds). MIT Press. 2011.
Alkon, Alison. 2011: Reflexivity and Environmental Justice Scholarship: A Role for Feminist Methodology. Organization & Environment. 24(2): 130-149.
Alkon, Alison and Kari Norgaard. 2009. Breaking the Food Chains: An Investigation of Food Justice Activism. Sociological Inquiry. 79(3): 289-305.
Reprinted in King, Leslie and Deborah McCarthy. Forthcoming. Environmental Sociology: From Analysis to Action. 3rd Edition. NY: Rowman & Littlefield.
Alkon, Alison. 2008. From Value to Values: Sustainable Consumption at Urban Farmers Markets. Agriculture and Human Values. 25:487-498
Alkon, Alison Hope. 2008. Paradise or Pavement: The social constructions of the environment in two urban farmers markets and their implications for environmental justice and sustainability." Local Environment. 13(3): 271-289
Teaching Interests
Community-based teaching and experiential learning, engaged and co-created pedagogies, food, environmental, climate and racial justice