CMMU Class Offerings
The Community Studies major follows a sequential plan.  In developing your curriculum, use the current list of courses and refer to the Course Catalog for an overview of all relevant courses; note that some are taught in alternate years.  Select courses that will help you develop expertise in your designated emphasis (health justice and/or economic justice).
Community Studies Course Offerings 2018-2019 (PDF download) - Tentative and Subject to Change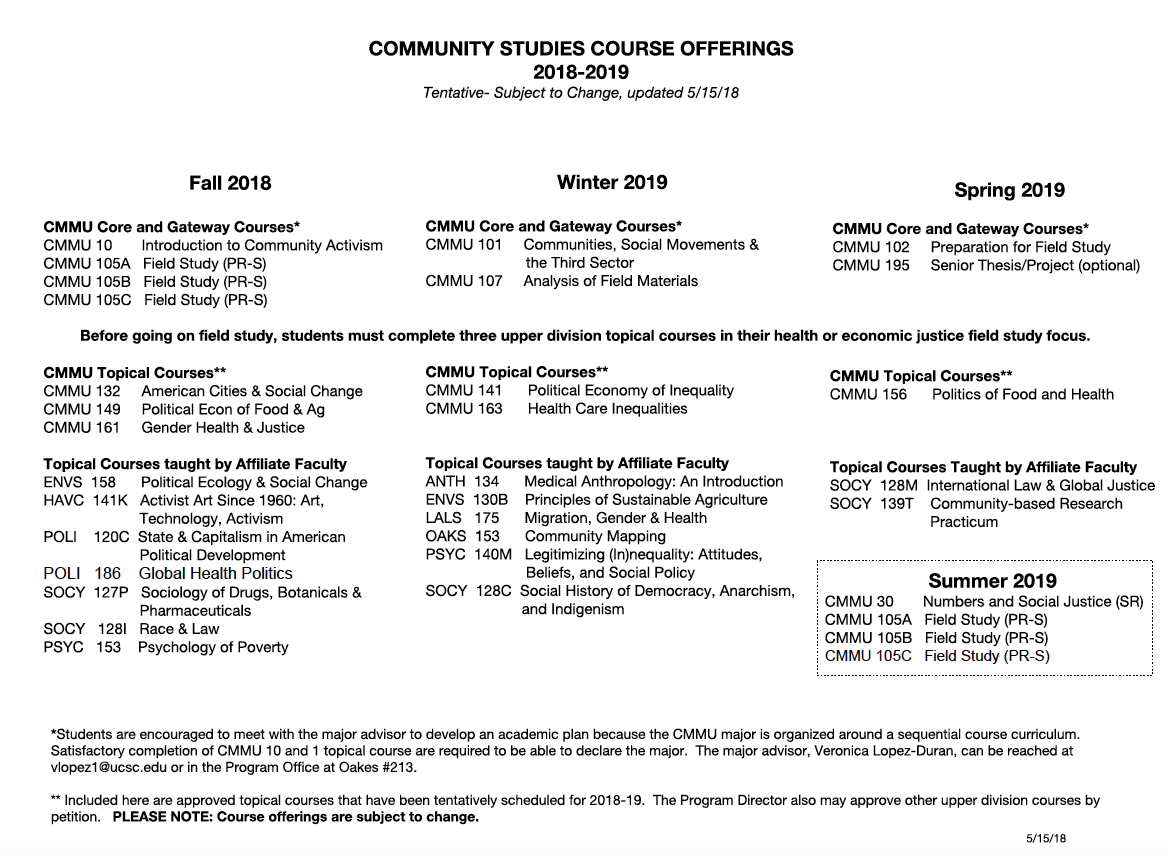 CMMU 101 - 01 Communities, Social Movements, and the Third Sector
2018 Winter Quarter
Description
Engages with crosscutting ideas and concepts central to the major including constructions of community in social-change efforts and the institutionalization of social movements in third-sector organizations. Deepens students' understanding of the opportunities and obstacles embedded in various avenues of social action.
Enrollment Requirements
Enrollment is restricted to sophomore, junior, and senior community studies majors and proposed majors.
Class Notes
Enroll in lecture and associated discussion section
Meeting Information
Days & Times
Room
Instructor
Meeting Dates
PhysSciences 110
01/08/2018 - 03/16/2018