CMMU Class Offerings
The Community Studies major follows a sequential plan.  In developing your curriculum, use the current list of courses and refer to the Course Catalog for an overview of all relevant courses; note that some are taught in alternate years.  Select courses that will help you develop expertise in your designated emphasis (health justice and/or economic justice).
Community Studies Course Offerings 2018-2019 (PDF download) - Tentative and Subject to Change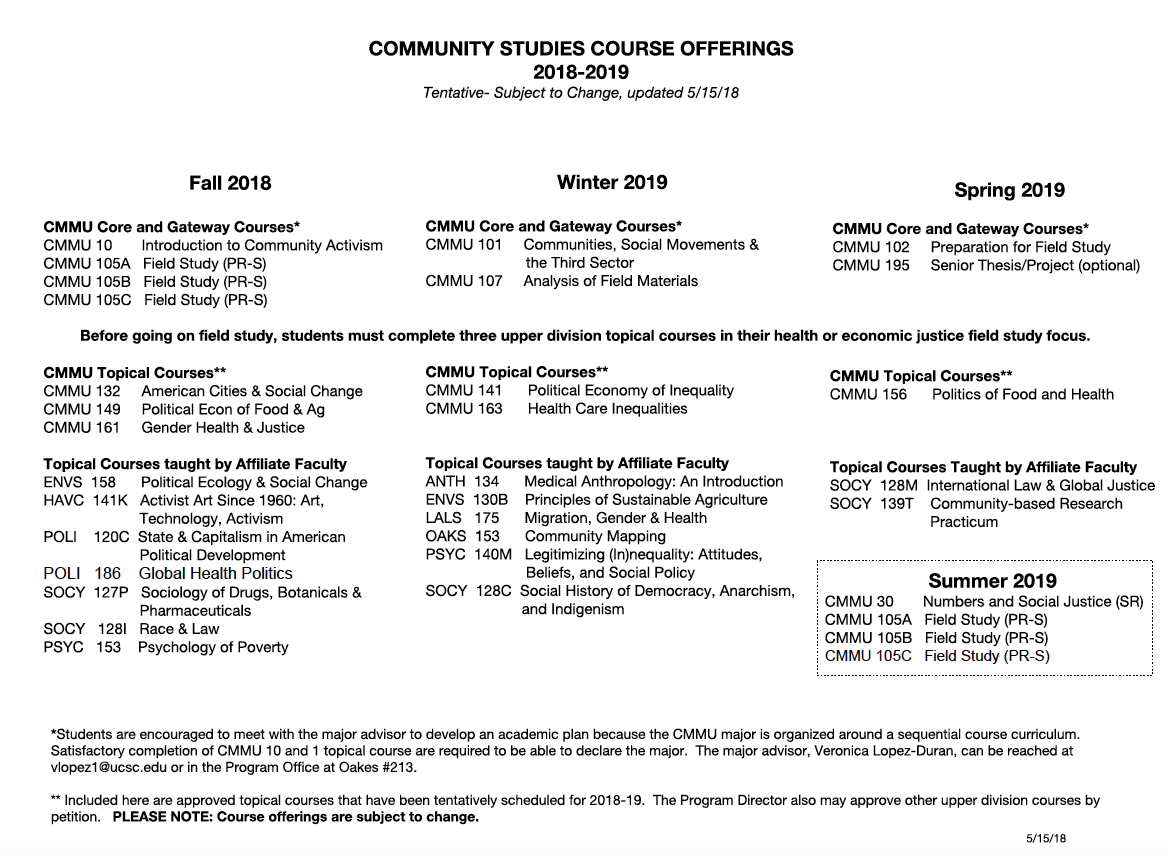 CMMU 163 - 01 Health Care Inequalities
2017 Fall Quarter
Description
Examines system and non-system that is American health care with special attention to inequalities in access, financing, and quality of care. Covers concepts such as equality, fairness, and need as well as community organizing and community building for health.
Enrollment Requirements
Enrollment is restricted to community studies majors and proposed majors during First Pass enrollment.
Class Notes
Enroll in seminar and associated discussion section
Meeting Information
Days & Times
Room
Instructor
Meeting Dates
N. Sci Annex 101
09/28/2017 - 12/08/2017
Associated Discussion Sections or Labs
Sec
Type
Class #
Days
Time
Instructor
Location
Enrolled
Enrollment Capacity
01A
Discussion
23495
27
30
01B
Discussion
23496
28
30