CMMU Class Offerings
The Community Studies major follows a sequential plan.  In developing your curriculum, use the current list of courses and refer to the Course Catalog for an overview of all relevant courses; note that some are taught in alternate years.  Select courses that will help you develop expertise in your designated emphasis (health justice and/or economic justice).
Community Studies Course Offerings 2018-2019 (PDF download) - Tentative and Subject to Change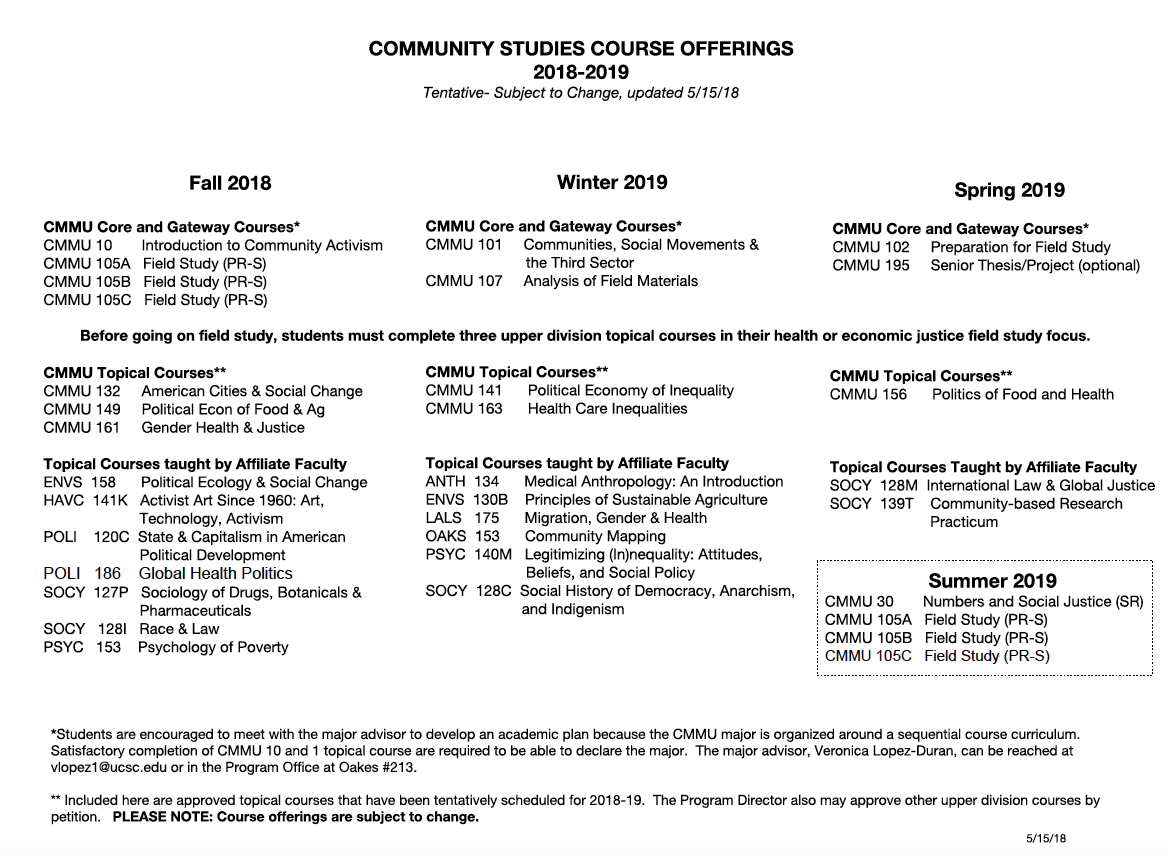 Title

Associate Professor
Program Director

Division Social Sciences Division
Department

Community Studies Program

Affiliations American Studies Department
Phone
Email
Fax
Office Location
Office Hours W 2-3 PM and by appointment
Mail Stop EPC/Community Studies
Mailing Address

1156 High Street
Santa Cruz CA 95064
Research Interests
Regional studies, economic justice, public policy, and historical geography of the U.S.