CMMU Class Offerings
The Community Studies major follows a sequential plan.  In developing your curriculum, use the current list of courses and refer to the Course Catalog for an overview of all relevant courses; note that some are taught in alternate years.  Select courses that will help you develop expertise in your designated emphasis (health justice and/or economic justice).
Community Studies Course Offerings 2018-2019 (PDF download) - Tentative and Subject to Change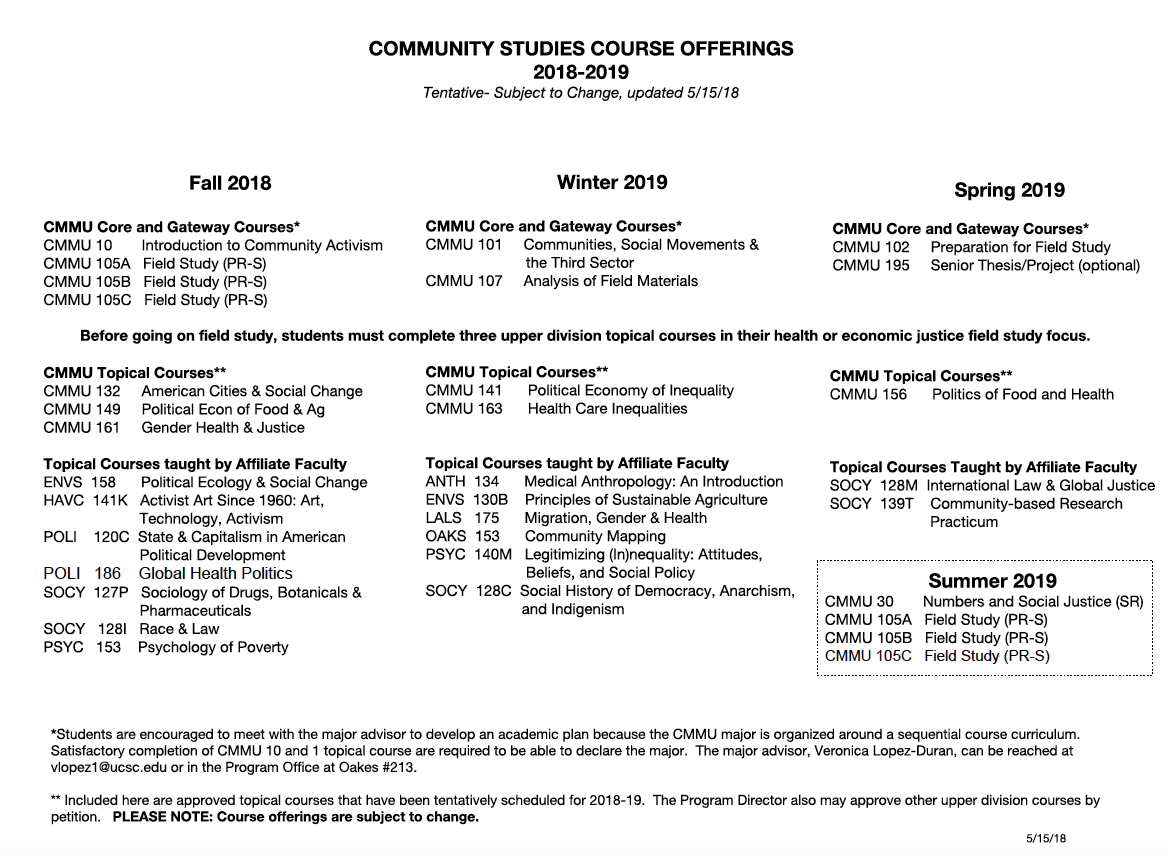 CMMU 164 - 01 Health Justice in Conflict
2018 Winter Quarter
Description
Explores three case studies to address critical themes of healthcare inequalities in the context of conflict: the legal battle of Ecuadorians against Texaco/Chevron; the struggle of "comfort women" during World War II; and chemical saturation in Iraq.
Meeting Information
Days & Times
Room
Instructor
Meeting Dates
Oakes Acad 106
01/08/2018 - 03/16/2018