CMMU Class Offerings
The Community Studies major follows a sequential plan.  In developing your curriculum, use the current list of courses and refer to the Course Catalog for an overview of all relevant courses; note that some are taught in alternate years.  Select courses that will help you develop expertise in your designated emphasis (health justice and/or economic justice).
Community Studies Course Offerings 2018-2019 (PDF download) - Tentative and Subject to Change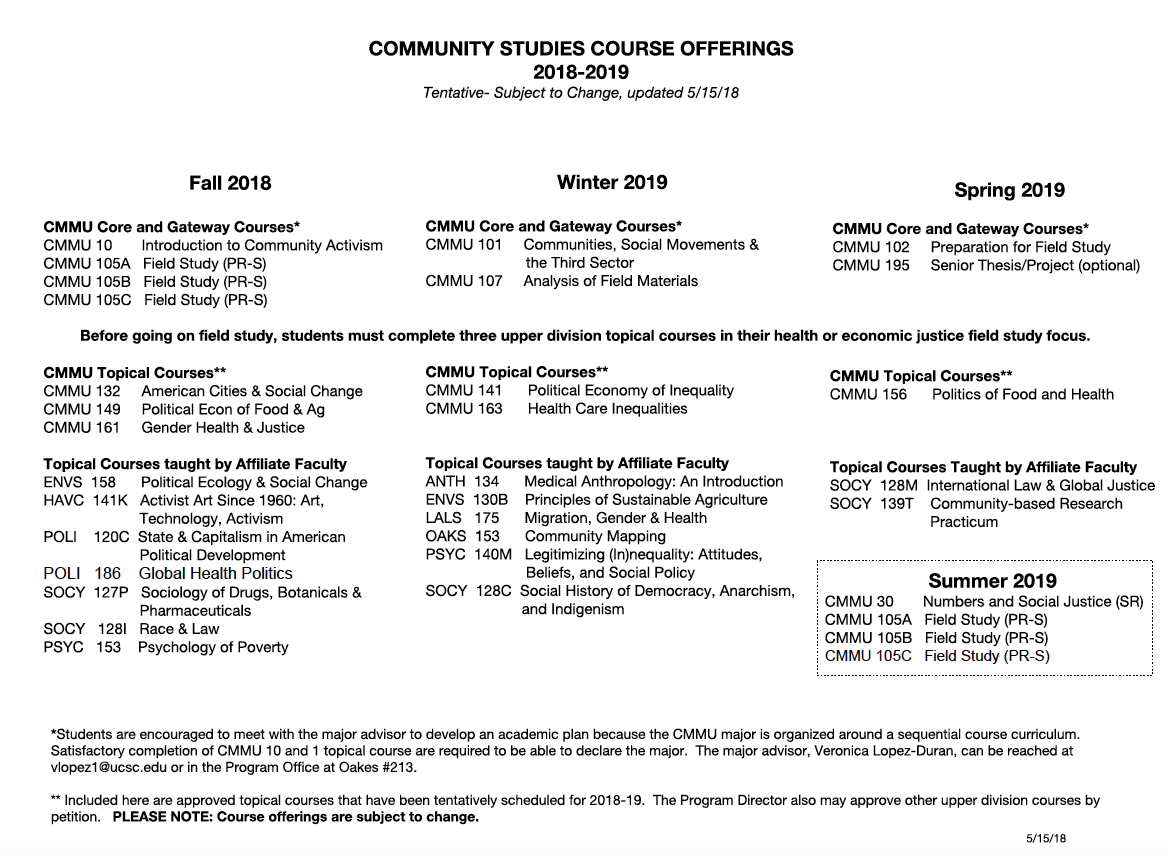 CMMU 194 - 01 Analysis of Field Materials
2018 Winter Quarter
Description
A seminar for students who have completed a full-time field study. Devoted to the systematic analysis of field materials, integrating appropriate concepts and relevant literature, as well as utilizing the experience of other students.
Enrollment Requirements
Prerequisite(s): satisfaction of the Entry Level Writing and Composition requirements, course 198. Enrollment is restricted to community studies majors.
Class Notes
Enroll in seminar and associated discussion section
Meeting Information
Days & Times
Room
Instructor
Meeting Dates
Porter Acad 148
01/08/2018 - 03/16/2018
Associated Discussion Sections or Labs
Sec
Type
Class #
Days
Time
Instructor
Location
Enrolled
Enrollment Capacity
01A
Discussion
41031
26
26
01B
Discussion
41032
23
25